RomBox.Com
Charts The Hits
The Multimedia Top Picks ®
---
Click Here for Help with Multimedia Basics
"RomBox Charts The Hits" is based on actual downloads, man on the street surveys, reviews, peer insight, traditional radio airplay, requests for lyrics, and such. The following links will take you to a webpage where you can look at information about the music, listen to downloadable songs, and view videos. If you get panic attack trying to look and listen to multimedia on the web, click the panic button at the bottom of the page.


---
Instant MP3's
These songs jumped into the top 1000 and are speeding like a bullet. Click on the link for an instant MP3. (See below for webpages, lyrics and info.)
Look Me In The Eye | Independence Day | I Won't Deny | Can't Stop Thinkin' Of You | Crazy? | All Aboard The Last Train
Click here for a whole lot more instant multimedia.
---
Top Songs & Multimedia Pages
Seasonally Adjusted
These songs are all in the Top 40. Since they have to do with holidays and the seasons, they are listed separately.
Indexes, Record Labels, Projects and Zines
---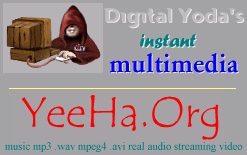 ---