Here's Whatz
---
Random Archives
1999 | 1998 | 1997 | 1996 | 1995 | 1994
Links
Yzark.com | More Free Music | Glistening Trail Records | Favorite Downloads & Streams | The Membrane Domain
---
Who Will Rock and Roll-over First?
This is a rare opportunity to view a microcosm of how the "music business" ought to operate ... how it looks from inside. What lies behind these links is email, phone calls, faxes, and letters that have been converted into web pages. The plot is real life. Bands trying to get signed. Record companies looking for future revenue. Souls finding each other and creating together.
Guests in the romper room include: artists, record companies, management companies, band members, media types, members of the Think-Tank and maybe even you.
You can meet...
Rock N' Roll Hall of Famers like Bill Pinkney of the Drifters.
You can experience...
the tale of Carl Gardner (another Hall of famer from the Coasters) and Marilyn Monroe's rendezvous.
You can listen to...
never released Beatles songs.
You can hear...
the story of the re-mastered Bob Marley recordings... with new tracks from an original Ska-Talite... only to be squashed to a second death.
You can get to know...
great musicians... from great bands... like The Fish of Country Joe & the Fish... and Andy Cahan of The Turtles.
You can discover...
hoards of bands, projects and experiments... the likes of which you have never seen.
And, just as important...
you can interact... you can take part... you can join-in with other music enthusiasts from around the world.
in cooperation with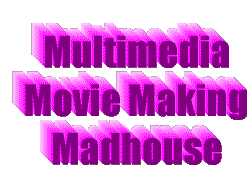 something extra

---
© The Philadelphia Spirit Experiment Publishing Company
These graphics, images, text copy, sights or sounds may not be used without expressed written consent of the Glistening Web Communications Corporation.