---

---
Collect Some Take Home
CLICK HERE to learn how you can earn take-home versions of this internet multimedia.
Multimedia Special of the Moment:

or visit
Digital Yoda's "Instant Mulitmedia" Picks
---
Stuph So Hot... It's Still Molten
---
If you need help, visit the
Multimedia Crash Test Area For Dummies
---
Everything's Turning Upside Down (featuring the Mayor Of Seattle)

instant MP3
Paranoid? Nah...… I'm Just Glad I'm Not Ozzie

Independence Day
instant MP3
or
visit the website

(What's So Funny) 'Bout Peace, Love & Understanding

Bottomless Pit (includes MPEG4 & MP3)

On The Urban Assault
Click here for an instant mp3 of the soundtrack to
No Noize.

Smoke On The Water (Technojig Mix)
Click here for an instant mp3.

in the works
MP3 For Free
---
menu of noizes
Projects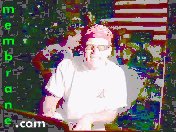 All music and lyrics are recorded spontaneously.




we help power

---
© The Philadelphia Spirit Experiment Publishing Company
These graphics, images, text copy, sights or sounds may not be used without expressed written consent of the Glistening Web Communications Corporation.

email webdrone@membrane