Career History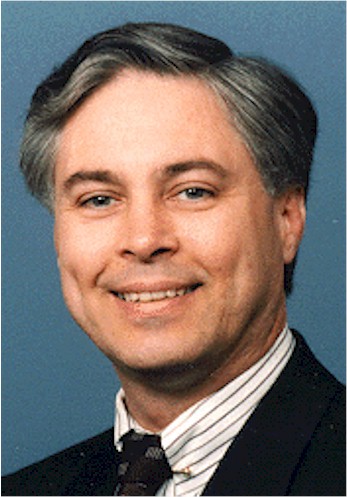 Real Estate Automation, Consultation, & Training - October 1999 - Current
REACT
Owner - teaching, training, and holding seminars on the software listed below.
Staff Instructor - December 1999 - Current
Polley Associates Real Estate Education
I am currently a state certified instructor, teaching mandatory continuing education courses such as "Using Technology to Serve Consumers", and "Legal Issues--Act 112". They are 7 hour courses dealing with the issues of the paradigm shift in the real estate industry brought on by the Internet & E-Commerce, and Act 112 and other contemporary legal issues, respectively. I am also now teaching "Real Estate Fundamentals".

Technology Specialist - March 1998 to November 1999
RE/MAX of Southeastern Pennsylvania & Delaware, Inc.
Responsibilities included teaching over 1700 brokers, agents, and assistants in 93 offices over thirty kinds of software, time management through technology, and agent recruiting to brokers, at office meetings, small groups, and on a one-on-one basis throughout Southeastern PA and DE. Design of Power Point presentations for use with an LCD projector, promotional fliers, and Market Share bar charts. Preparation of content, and primary speaker at Internet and New Agent Orientation breakfast and luncheon seminars in hotels and country clubs. Hosting at conventions, board picnics, sales rallies, and charity cruises, etc. Recruited and organized eighty Realtor volunteers to crew on RE/MAX Magellan Hot Air Balloon at Hershey Balloon Fest in PA, to include liaison to Hershey Park "Balloon Meister", Magellan pilot, photographer, hotel, etc.

Community Sales Manager - 1997
A.P. Orleans
Responsible for sales and management of Newtown Ridge, new construction homes. Interfaced with construction superintendent, project manager, and corporate sales manager in sales and marketing of the community.

Technology Consultant/Operations Manager - 1996
Craig Lerch, Jr., Coldwell Banker Poquessing
Craig was the number one agent in Philadelphia from 1989 - 1996. 140 transactions in 1996. Automated the office with respect to tracking and follow-up for all listings and sales. Responsible for significant increase in client satisfaction and retention due to implementation of these systems. Designed: spreadsheet for tracking of all agents commissions; various forms used throughout the office; color marketing and promotional materials; buyers handbook; sellers handbook; and form letters to clientele. Self-taught several major software applications, incorporated them into the business, and trained agents and staff on same. Worked with the designer/owner of SOAR MLS Automations Software to establish working version for TReND MLS.

Mortgage Loan Originator - 1995
PNC Mortgage
Solicited mortgage leads from real estate agents and past clientele, for the purpose of mortgage loan origination. Approached by Craig Lerch as a result of prior resume activity.

RE/MAX Action Realty & Janet Pool Associates
Sales Associate - last six years with RE/MAX. Approximately $20 million in sales. Best year was $160,000 gross commission income. Majority of activity was residential resale. Site sales representative for various new construction communities while with Janet Pool Associates.

Prior experience includes computer operations manager, production manager, computer technician, retail sales and management, whole life insurance sales, and USAF Cryptographic Electronics Technician with Top Secret Security Clearance.

Education

Professional Improvement Courses:
Bucks County Community College, Newtown, PA
Coursework includes: 31 credits comprised of Business Law, Marketing, Advertising, Accounting, Economics, Real Estate Finance, and others.

Graduate Real Estate Institute (GRI), Graduate Floyd Wickman Sales Seminars, Past Member - Sandler Sales System, Various seminars attended include; Tom Hopkins, Joe Stumpf, Howard Brinton, Steve Stewart, Tony Robbins, Briggs-Meyers Personality Typing, Dennis Waitley, Roger Butcher, Jeff Elias, Mitzi Bryant, and more.

Software Training & Services Available:
Windows - 3.1, 95, 98, Internet Explorer, Outlook, Outlook Express, MS Word, MS Publisher, MS Excel, MS Power Point, MS Front Page, Agent 2000/Online Agent/Century 21 Power Pak/Royal Lepage Online Agent/Executive Office, Real Estate Specialist, Top Producer, SOAR MLS, TReND MLS, ARIS MLS, Faxback 800 Info, America Online, Compuserve, Photoshare, All Trax, Know the Neighborhood, Metroscan, Quicken, Quickbooks, Web Site Improvement, and many others.