---

---
Collect Some Take Home
CLICK HERE to learn how you can earn take-home versions of this internet multimedia.
Multimedia Special of the Moment:

or visit
Digital Yoda's "Instant Mulitmedia" Picks
---
Stuph So Hot... It's Still Molten
---
If you need help, visit the
Multimedia Crash Test Area For Dummies
---
Electric Slugs Alive! The Electric Ecstasy Show





---
menu of noizes
Projects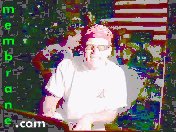 All music and lyrics are recorded spontaneously.




we help power

---
© The Philadelphia Spirit Experiment Publishing Company
These graphics, images, text copy, sights or sounds may not be used without expressed written consent of the Glistening Web Communications Corporation.

email webdrone@membrane