Wally and Carolynís Wedding Page
The Date of the event is July 8th, 2000 at 11:00 AM
The reception is from 12:30 to 5:00 at The Lambertville Station
We are so thrilled to have everyone here for our big day that we decided to make this site so everyone can start to get as excited as we are. As everyone probably knows we are now living in Lambertville, NJ, a town worth visiting.
In the early 1700ís Lambertville was a key point on the Old York Road, the main route from Philadelphia to New York. In the 1830ís Lambertville was a bustling industrial center as a result of the Delaware & Raritan Canals. Railroads began to take over much of the canal freight traffic by the mid 1800ís and the Pennsylvania-Belvidere Railroad, headquartered in Lambertville, became a fast freight and passenger route between New England and the South. By the late 1800ís some 3000 factory workers produced goods such as wooden wagon wheels, rubber boots and shoes, railway cars and locomotives, the first hairpins, ceramic white ware and bottled beer.
These days the scene is different but Lambertville still holds the quaint ambience of an American town at its best. With plenty to see and do we hope everyone makes a weekend out of our celebration and does a little extra celebrating of their own. So we have compiled a few lists of places to go and stay as well as (more importantly) places we will be going and celebrating. You are welcome to write to the Lambertville Area Chamber of Commerce at 239 S. Union Street, Lambertville, NJ 08530 to get more details than we wish to list here.
SHOPPING
Since New Hope is a short walk over the Delaware, the shopping is multiplied. The shopping consists of but is not limited to: Antiques, Collectibles, Crafts, Art Galleries, Furniture and Home Accessories, Wineries, Jewelry & Apparel. Two miles down the river from Lambertville there is a huge flea market, The Golden Nugget Antique Flea Market, with lots to see and people to haggle with. But, get there early because the good things, like furniture, go early. The vendors start to arrive at 5:00am (officially 8:00) and are done by 3:00pm (officially 4:00).

With regard to RESTAURANTS, they are too numerous to list here but the chances are slim that you wonít pick a good one. Some of our favorites are Washington Crossing Inn(phenomenal food, historic atmosphere, high $), Rickís(large Italian portions, DadĎs favorite), Siam(Thai, good $), Taco Loco(low $ great Mexican, family friendly) & Full Moon(unusual mix of everything).
ACTIVITIES
Recreation consists of but, again, not is limited to: tubing, canoeing, rafting kayaking, biking, walking along the canal, childrenís parks, cornfield sized mazes, and farms. Since you may want to plan ahead for some of these activities, I will list a few here.

Howell Living History Farm
Valley Road (of Rte. 29 South), Hopewell (609) 737-3299 Seasonal nature activities of a centry old farm using authentic period techniques and tools; cornfield maize.

Black River & Western Railroad Co.
Ringoes (908) 782-9600

Cavallo Park Picnic Area & Playground
End of S. Union Street along the canal

Delaware Raritan Canal State Park & Bulls Island Recreation Area Raven Rock
Route 29, North of Stockton (609) 397-2949
33 miles of trails (22 of it on the Canal)

Pine Creek Miniature Golf
394 Route 31 North, West Amwell (609) 466-3803
Two 18-hole courses roll over acres of countryside, no credit cards

Bucks County River Country
2 Walters Lane, Point Pleasant (215) 297-5000 www.rivercountry.net

Mountain River Outfitters, Inc.
287 S Main Street (Route 29) The Laceworks, Lambertville (609) 397-3366

Washington Crossing State Park
355 Washington Crossing/Penn Road, Titusville
Visitors Center/Museum - (609) 737-9303

Nature Center - (609) 737-0609
Johnson Ferry House - (609) 737-2515
Nelson House - (609) 737-1783

Washington Crossing Historic Park
Pennsylvania (215) 439-4076
The two are 3 1/2 miles apart
LAMBERTVILLE LODGING
The following are various hotels and bed and breakfasts at various price ranges for you to choose from. Please note that there are some that donít have as much information as others, it doesnít mean they donít have more than specified. So please ask when you call. Basically, you wonít go wrong anywhere.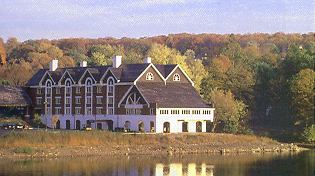 The Inn at Lambertville Station
11 Bridge Street, Lambertville (609) 397-4400
Inn on the Delaware where the reception will be held, rooms are blocked, early takers reserve outside the block, $120-$225
Mommyís Own
44 Coryell Street , Lambertville (609) 397-8292
Circa 1870, all private baths, A/C, 2 night min., no credit cards, $135-$160
The Bridgestreet House Bed and Breakfast
75 Bridge Street, Lambertville (609) 397-2503
Pre-Victorian townhouse, private or shared baths, one-night stays poss. for late callers, A/C, $110-$140
Chimney Hill Farm Inn
www.chimneyhillinn.com
207 Goat Hill Road, Lambertville (609) 397-1516
8 1/2 acre country estate overlooking town, private baths, A/C, AAA, $140-$225
Inn of the Hawke
74 S. Union Street, Lambertville (609) 397-9555
Some private baths, one-night stays, private baths-one night $135, two night $100, shared bath-one night $105,two nights $80
York Street House
42 York Street, Lambertville (609) 397-3007 (888) 398-3199
www.yorkstreethouse.com
1909 Manor house, private baths, A/C, two night stays, $135-$189
Aaron Burr House Inn - Wedgewood Inn
80 W. Bridge Street, New Hope (215) 862-2570
www.new-hope-inn.com
All private baths, two night stay, AAA 3 diamond rated, $105-$245
The Logan Inn
10 W. Ferry Street, New Hope (215) 862-2300
www.letsmakeplans.com/loganinn
Circa 1727, all private baths, A/C, $95-$135
Stage Depot-The Inn at Pennytown
145 Route 31 North, Pennington (609) 466-2000
Approx 20 mins. from town, non and smoking rooms, $50-up
Pineapple Hill Bed and Breakfast
1324 River Road, New Hope (215) 862-1790
www.pineapplehill.com
6 acre house, outdoor pool, all private baths, suites with kitchen, AAA, corporate rates, 4 miles South of town, $120-$230
Best Western New Hope Inn
Route 202, New Hope (215) 862-5221 (800) 528-1234
Outdoor pool & tennis court, 2 miles from town, Queen bed 2 person Fri. $105 Sat. $129
New Hope Inn
36 W Mechanic Street, New Hope (215) 862-2078
A/C, $95-$160, 2 bedroom suite $229
Inn To The Woods
150 Glenwood Drive, Washington Crossing (800) 982-7619
www.inn-bucks.com
Lodge situated on 7 acres, hot tub, two night min., approx. 10 miles from town, $145-$195 (corporate rates available)
Hotel In The Woods
400 West Bridge Street, New Hope (215) 862-2800
1/2 mile from town, AAA, pool, covered bridge lounge, two night min., $59-$99
FESTIVITIES AFTER THE RECEPTION
There are many nice establishments at which we can all continue to celebrate the day. There aren't really any outside bars in Lambertville, but a short walk across the bridge into New Hope and we can choose from a few different places including the Logan Inn, Havana, and several others.
THE ATYPICAL GIFT REGISTRY
Since guests are attending from various parts of the country, I realized that anywhere I choose to register will not be convienient for everyone.

Now that we are both over 30 and love to cook, we already have the majority of our kitchen supplies that one would normally put on a register. Likewise we don't have a house picked yet so the typical bed/bath accessories can only extend so far.

Therefore, we don't need most of the items listed on a normal register. Thus, I would like to present you with the Atypical registry.

First, as people who have been through this process may know, this is an awkard process; asking people to give you gifts when all we want you to do is celebrate with us on the first day of our married lives. Traditionally people would get gifts so young couples, still living with their parents or just out of college, would get the basic items needed to survive. Seeing as we are not in that stage of life, we are trying something different.

I will start out with our style, then our "needs", followed by a wish list (items we've wanted but have never or may not ever choose to buy ourselves; unless we hit the lottery).
STYLE
Home - We are looking for an old Victorian or country/farm style home. Our style is the unusual/antique/country/ things you wouldn't see in everyone else's house but with some practical use.
We are into nature and all things natural in content. Any garden supplies for the future flower and vegetable garden that we would like to tend/nurture.
We are into hiking and camping as well as other outdoor activities that include water activities.
We are both into cooking with all natural as well as vegetarian specialties.
We are into computers and anything to do with them.
We are into music
NEEDS
What does anyone NEED?????????
WISH LIST
Champion Juicer
Unusual salad bowl wooden or other
Desk chair
Standing floor globe
Luggage
Vacuum cleaner
Textiles - wall hangings or unusual weavings
Wilton Armetale Serveware - Scallop pattern - 1-800-553-2048, www.armetale.com
Fax machine

Food Proocessor/ Blender
Mixing bowls medium or large only
Steam Iron
Any creative musical instrument
Camping equipment - Tent, Coleman Stove
Toaster oven
HONEYMOON FUND (We're heading to the Greek Isles)
Email us with any other questions, or call 609-397-9157.
THANKS!
Wally and Carolyn
Membrane.com