The self and the shadow


... self being who we are, and the shadow is self explanatory.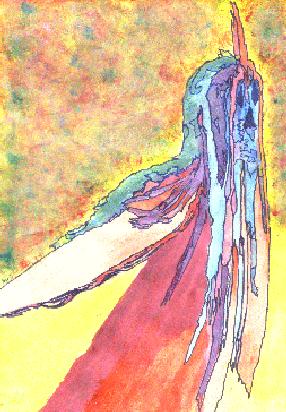 Where does it all begin? Did it ever begin? Did it ever end? Did it ever pretend?
Life cannot pretend ... people pretend ... people build shadows around themselves and each other ... people are deceased by their own failure to find what they have lost ... to not want to find what is theirs is a crime ... they commit the crime and in doing so commit themselves to insanity.
Insanity comes in many guises ... what is normality? Does it exist ... no it is just a word made up for shadows by shadows ... they think they are safe hidden from themselves ... they want to blame someone but they don't know how ... or understand?
They arrived here just like everyone else ... naked... needing ... open minded ... slowly growing grey and conceited ... wake up ... work ... blend in ... don't let your emotions show ... it was a mistake ... this emotion thing ... I didn't ask to have feelings I can't let people into my weakness ... I am strong I am tough ... I am super shadow ... ha, ha, ha.

thoughts by
Honey Bane
song by
Snake Handling Immortal Tongue Speakers