Welcome To My Homepage
Need help? Click Here.
Or, email help@membrane.com
The History
In 1994, through the support of my family and a new found friend, I was able to start working on this webpage. On Christmas Day, 1994 it was opened for the public.
I had hoped it would become a place where I could obtain and disburse knowledge... like a membrane. And indeed, the growth started to resemble "the membrane that resides in a human skull."
The Membrane Domain was born.
The Future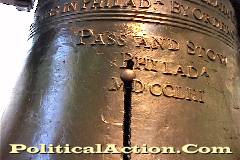 On this page you will find some of the things that interest me. A current passion is the Presidential Election of the United States of America. I wish to obtain and disburse knowledge on this subject; however, I am ignorant.

I've gone to my friends and asked them to help me form a committee. Would you please consider helping me, too?

PoliticalAction.Com
(A Political Action Committee)




---
The Membrane Domain
Anthropological and Economic Experiments in Applied Chaos Theory
Special Of The Moment
Or, email help@membrane.com
This mailbox may be used to contact our Office of Assistance.
All submissions are subject to further use.


---
---
---
---
---
---
---
---
---
---
---
---
---
---
---
---
---
---
---
---
---
Created by: brouse@membrane.com and sidd@membrane.com [25 December 1994]
All text, sights and sounds © 1994, 1995, 1996, 1997, 1998, 1999 by BROUSE
---