The Law Offices of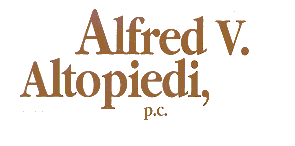 The Law Firm That's Dedicated To Representing Seriously Injured People
All information supplied is subject to the privacy afforded all lawyer/client relationships.
---
To learn more about personal injury and your rights click here.
---
Legal Resources
Who is working for you?
Will you get the results you deserve?
We also practice in the areas of real estate and construction law.
---
Alfred V. Altopiedi, p.c.
Old Marple Square
Corner of Sproul Road (Route 320) and Old Marple Road
Springfield, Pennsylvania 19064
610-544-1800, Fax 610-544-1808
800-544-8801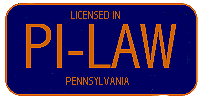 ---
This site designed and maintained by