---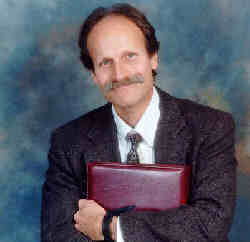 Dr. Brahman Levy, M.D.
Acupuncturist, Stress Management
Healing Arts Institute Inc.

---
Services
The primary service I offer is Acupuncture. I do some counseling concerning issues such as lifestyle, diet and stress management. In addition I give lectures on Acupuncture, Yoga, Meditation and Stress Management.
Philosophy and Approach
Health is a natural state, a state of balance and harmony. One's body and mind are endowed with an innate healing capacity; there is ongoing in body and mind a never ceasing effort to attain/retain/restore balance. Disease occurs because there has been loss of this balance. Healing occurs with its restoration. The healing process can be helped externally by therapies which support the body and mind in this process (E.G. Acupuncture, Herbal Therapy, Homeopathy, Bodywork, Psychotherapy and appropriate conventional interventions), and internally by practices and activities that increase one's level of well being, energy and awareness (E.G. Meditation, Hatha Yoga, Tai Chi, Right Diet and Right Action).
Education/Certifications/Training
Acupuncture Training

American Academy of Medical Acupuncture/UCLA School of Medicine, finished program in Dec., 1995.
Studies in Traditional Chinese Medicine with Dr. Anita Cignolini
Passed Acupuncture Proficiency Exam administered by the American Academy of Medical Acupuncture, March, 1996

Medical Training

Graduated from Medical College of Virginia with M.D., May, 1988
Completed Residency training in Family Practice, June, 1991
Board Certified in Family Practice, 1991, recertified, 1997

Training in Yoga and Stress Management

Completed Integral Yoga Teachers' Training Program in July, 1974
---
Return to Directory