Custom Design Drying Racks For Ski Boots and Snowboard Storage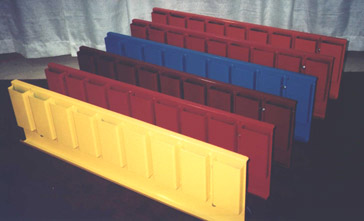 Advanced Racking Systems can custom design your storage needs to suite any space requirements, while assuring you the best workmanship and quality. Our systems can use fan forced room temperature air, rather then heated air, thus prologning boot life. The boots sin with toes pointed upward to allow water to naturally drain.
All structures are built from quality solid steel with a powder coated finish available in a variety of colrs to ensure life long use. The great part about our systems is that ski and snowboard boots are dried and stored on the same rack, simplifying the rental shops job of serving their valued customers.
---
8-7328 Yonge Street
Innisfil, Ontario L9S 2M6
(705) 436-3550
(705) 737-0712

Internet Marketing Services by GWCC